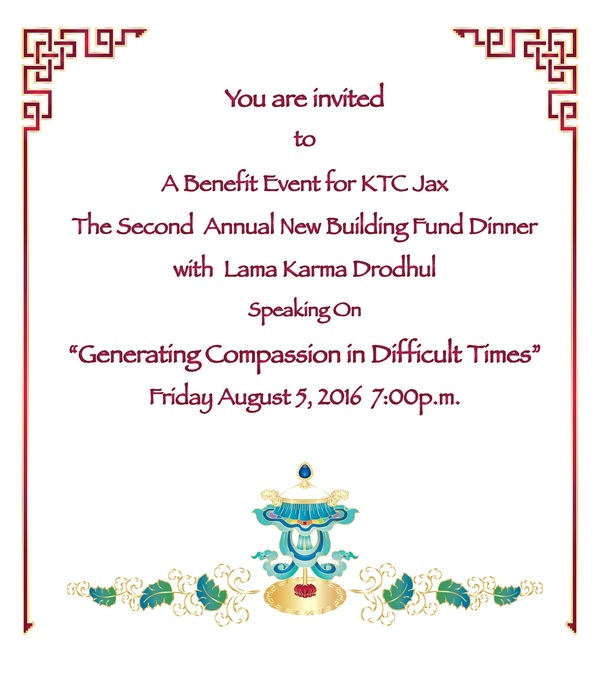 Umbrella
The precious umbrella symbolizes the wholesome activity of preserving beings from illness, harmful forces, obstacles and so forth in this life and all kinds of temporary and enduring sufferings of the three lower realms, and the realms of human beings and gods in future lives. It also represents the enjoyment of a feast of benefit under its cool shade.
It is the great hope of KTC Jax to one day have a permanent location of our own where we can teach and practice dharma, always with a motivation to benefit countless sentient beings. This aspiration has become more urgent since KTC  experienced, several weeks ago, a disastrous flooding incident of the building we have rented for 13 years.  As a result, we have had to relocate to a temporary and much smaller space next door, where  we continue to hold teachings and practice.  We are now faced with paying for repair and restoration of our former, rented space, which belongs to our landlord, in order to safely reoccupy our Center.  You can appreciate that the aspiration for a permanent location for our KTC, owned  and maintained by us, has become ever more urgent.
To foster this vision and  launch a more vigorous fundraising effort for our New Building Fund,  KTC Jax will host our 2nd annual New Building Fund Benefit Dinner at Ani Karma Lhamo's residence,  to  be held Friday,  August 5th at 7:00 PM.  Please join us  for a wonderful vegan meal, and  especially, to meet lifelong Tibetan monk and Vajra Master of Karme Ling Retreat, Lama Karma Drodhul, as our special guest.  Lama Karma is known for his humor; his tender loving kindness towards all beings; his efforts to save the lives of animals; and an impressive knowledge in the study and practice of Tibetan Buddhism.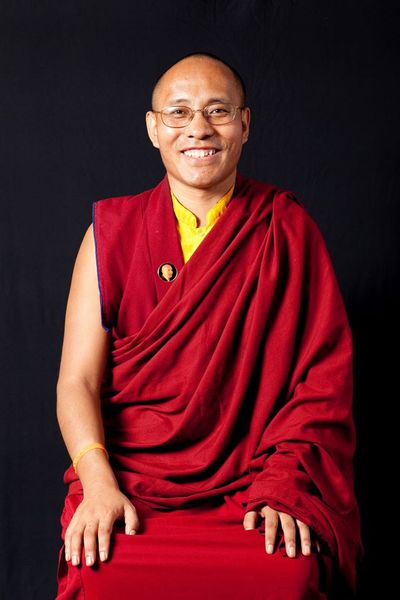 Participants 
in our Benefit Dinner will be able to share company & conversation with this wonderful 
Lama of the Karma Kagyu tradition as well as enjoy delicious Vegan Vietnamese food to a background of sacred Tibetan music. "Pho Chay" will be the main dish served. Pho Chay is a popular, traditional Vietnamese rice noodle soup with vegetables and a unique, flavorful broth.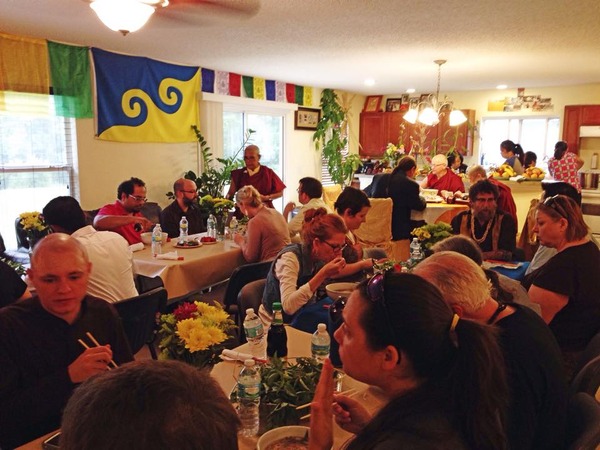 Registration for the Benefit Dinner is $20 per person ahead of time, or you can pay at the dinner. Please register for the dinner with Casey Stone and he will give you a ticket with Ani Lhamo's address. You can register by emailing him at
yongtentenzin@gmail.com
or in person at the KTC. 
All proceeds go directly to KTC Jacksonville Tibetan Buddhist Mediation Center, a 501c3 approved charity, and specifically, towards acquiring a KTC owned building to house our Shrine and practice space.
May all beings benefit from your generosity!
We deeply appreciate all members and friends who make 
donations to KTC Jacksonville. Not only is the merit gained from your donations measureless and priceless, but your financial support and involvement increases our capacity to offer programs, outreach events, retreats, and teachings from visiting Lamas.
We offer our most sincere gratitude and a deep bow to all!